---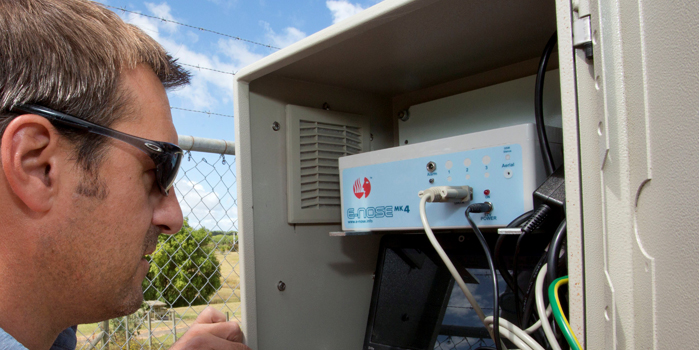 ---
Miscellaneous Services
ODOUR MONITORING SERVICES
The treatment and handling of sewage, food waste and many other organic or non-organic materials can very often cause emissions of offensive odours into a processing facility or out into the environment.

These odours can be caused by hydrogen sulphide, solvents and biological compounds which may be detected by the human nose at very low levels.

Aims Tec can offer expert Odour Monitoring services.
What is Odour Monitoring?
Assessing odour is an increasingly important exercise for regulators and operators alike.

Because of the potential for malodours to arise from certain activities, regulators are keen to ensure that odours are quantified and in some cases qualified in terms of character and hedonic tone.
Who Needs Odour Monitoring?
Certain industrial processes lend themselves to creating odours more readily than others.

Typical industries that may have to deal with odour problems are:
Waste Water Treatment Works
Landfill Sites
Waste Processing Facilities
Abattoirs and Rendering Plants
Food & Pet Food Manufacturing
Anaerobic Digestion Facilities
Often facilities such as these will be required under their permitting regulations to operate under an Odour Management Plan.

A key part of the plan is the accurate measurement of odours arising from the installation. With monitoring data in place, the operator can determine options for odour reduction and predict the likelihood of future complaint.
How we conduct Odour Monitoring
Odour is monitored by capturing a sample of potentially odorous gas into an inert Nalophan bag. Within 30 hours of collection, the sample is presented to a panel of human noses at the lab using an olfactometer. The sample is diluted with odour free gas at a known ratio and presented to the panel who are asked to report the presence of an odour.

The sample dilution ratio is progressively decreased (odour concentration increased) and the panel are asked to repeat their assessment. The assessment of the odour panel at different dilution ratios is used to quantify the odour concentration in standardised units (ouE/m3).
Experts in Odour Monitoring
Aims Tec can assure you of the highest possible level of service around.

Our knowledgeable technicians have gained extensive experience in the field of Odour Monitoring and currently service several high profile customers in the waste and recycling industries.

Call or Email us or fill out our Aims Tec Enquiry Form for any queries regarding Odour Monitoring or Bioaerosol Monitoring services.
---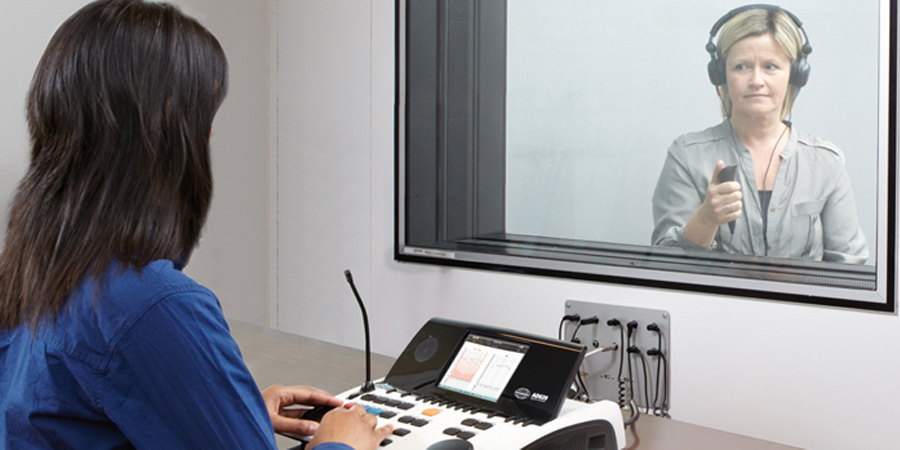 Audiometry Testing
An Audiometry Test (Hearing Tests) forms part of the health surveillance 'duty of care' requirement of employers and determines a subject's hearing levels with the help of an audiometer.

Audiometric Tests also measure the ability to discriminate between different sound intensities, recognize pitch, or distinguish speech from background noise.

Results of an Audiometry Test and subsequent investigations can be used to diagnose hearing loss or diseases of the ear.
Why Are Audiometry Tests Important?
Noise-induced hearing loss is preventable. The presence of potentially hazardous noise levels is a fact of life in the workplace. That's why minimizing the risk of both employees and employers is important.

Audiometric Testing and appropriate occupational health management is used to:
Help comply with the Noise at Work Regulations
Provide early detection of ill health and problem areas
Reduce the sickness absence levels
Reduce the liabilities in respect of industrial compensation claims.
"Aims Tec always provide a first class service backed up by excellent Technical Assistance whenever required."

Assure of compliance in these challenging times.