---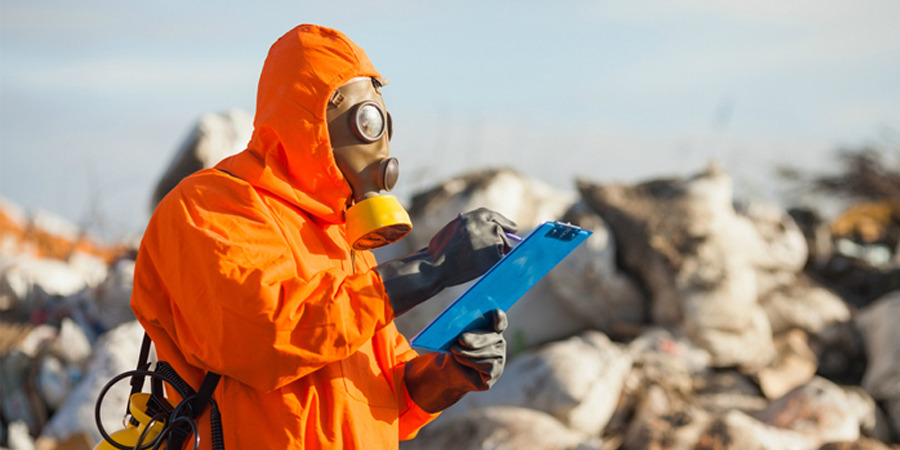 ---
Aims Tec Air Quality Services
Air Quality Testing ServicesThe quality of our air directly impacts our health and the natural environment, so we want our air to be as clean as possible. The Ministry of the Environment and Climate Change, Environmental Protection Agencies works to protect and improve air quality through legislation, targeted programs, and partnerships with other jurisdictions.

Air quality can deteriorate due to the presence in the air of one or more air pollutants such as solid and liquid particles called fine particulate matter (PM2.5), ground-level ozone (O3), sulphur oxides (SOx), nitrogen oxides (NOx) and volatile organic compounds (VOCs). The outdoor concentrations of five air pollutants: PM2.5, O3, sulphur dioxide (SO2), nitrogen dioxide (NO2) and volatile organic compounds (VOCs) were selected because they are among the pollutants that most persons are exposed to and can have adverse health and environmental effects. They also contribute to the formation of smog and acid deposition.
Workplace Air Quality Testing, Monitoring & Reporting Solutions
Airborne contaminants in the form of dusts, aerosols, fumes and organic vapors are all too common in the workplace. Everyday materials and chemicals can pose a significant health risk if not properly managed. Employers are required by law to provide a safe workplace atmosphere for employees, tenants, and visitors.
Why choose Aims Tec Laboratory for your workplace air analysis and reporting?
Aims Tec Laboratory has had extensive experience in workplace air analysis and is an industry expert in the environmental science industry. Using internationally recognized test methods (NIOSH, OSHA, ASTM, USEPA), we offer a comprehensive workplace air analysis service, including:
Process review and determination of monitoring requirements and strategy
Collection of personal and background exposure samples
Sample analysis
Review and interpretation of analysis results
Easy-to-understand, legally-defensible reporting
Practical solutions for ongoing maintenance and management
Genuine client-care focus with a high level of professionalism
Extensive Case Studies and Client Testimonials.
Airborne contaminants should not exceed the exposure limits specified by EPA (Environmental Protection Agencies) Pakistan and need to be monitored on an ongoing basis to ensure work health and safety standards are met.

Other workplace environment tests include:
Dispersion modelling
Air analysis
Air velocity and flow rate
Air exchanges per hour
Sound level monitoring
Lighting levels (luminance)
Occupational Health and Safety (OHS)
Clean room certification
Analysis & Testing for Workplace Air
Aims Tec Air Quality Laboratory offers a comprehensive range of tests for workplaces including all commercial, residential & industrial sectors related to manufacturing, mining, construction, textile, pharmaceutical, tanneries, paper, sugar, steel, petroleum, flour mills, government departments, restaurants, hospitals, and transport hubs such as airports, train stations, bus stations.
Some of the more common tests for workplace air pollutants include:
Sick building analysis
Offensive odour and dust
Temperature & relative humidity
PM10 & PM2.5 particulate matter
Inhalable & respirable dust
Diesel particulate matter
Solvents and other volatile organic compounds (VOC's)
Carbon dioxide, methane & other greenhouse gases
Carbon monoxide, nitrogen oxides & other combustion gases
Sulphur gases (H2S, COS, mercaptans & sulfides)
Ozone & other oxidizing substances
Ammonia & amines
Yeasts, moulds & fungal spores
Legionella & other bacteria
Lead and other heavy metals
Asbestos & synthetic mineral fibres
Dioxins & furans
Polycyclic aromatic hydrocarbons (PAH's)
Acid gases (HF, HCl, HNO3, H2SO4)
Hydrogen cyanide
Indoor Air Testing, Monitoring, and Reporting Solutions
A healthy indoor air environment is one that maintains the comfort, health and wellbeing of the occupants. Air quality is a high priority; employers, building owners and operators are required by law to provide a safe workplace environment for employees, tenants, and visitors.

Aims Tec (Pvt) Ltd specializes in the testing, monitoring and reporting of indoor air quality. We also provide consultation and practical solutions to solve your indoor air quality problems.
Investigating the major causes of poor indoor air quality:
Some of the more common pollutants found within buildings include:
Carbon dioxide (CO2) from respiration
Bacteria & moulds (HVAC system)
Volatile organic compounds (cleaning products)
Ozone (copy machines)
Carbon monoxide (vehicle exhaust, tobacco smoke)
Nitrogen oxides (vehicle exhaust)
Polycyclic aromatic hydrocarbons (tobacco smoke)
Heating, ventilation and air conditioning (HVAC) systems.
Heating, ventilation and air conditioning systems have a direct impact on indoor air quality. If not properly maintained, HVAC systems can themselves become pollutant sources e.g. legionella, moulds, and refrigerant gases. They may compound the problem by acting as a transport mechanism to distribute pollutants throughout a building. Good indoor air quality requires regular maintenance of a building's HVAC system. Other indoor environment tests include:
Air velocity & flow rate
Air exchanges per hour
Sound levels
Lighting levels (illuminance)
Air Analysis & Testing for Indoors
Air testing is the process of testing and analyzing the air quality of your office, commercial and industrial workplaces, schools, transport facility, a shopping center, hospital or child day care facility, or private home. The reason why testing air quality is so important is that it directly affects your employees' performance, your customers' wellbeing – in fact anyone who steps inside the building.

Aims Tec Laboratory offers a comprehensive range of indoor air analyses for commercial office buildings, Industrial areas, hospitals and medical clinics, schools and childcare centers, sporting and recreational centers, residential properties and private homes.
Air testing – why it's important…
It's about the health and wellbeing of the people inside.
Poor indoor air quality can adversely affect our health and the environment with a significant cost to business and the economy.

Ensuring that your building's air quality is healthy has become a critical aspect of overall work health and safety. Air pollutants can cause health problems such as sore eyes, burning in the nose and throat, headaches, or fatigue. Other pollutants cause or worsen allergies, respiratory illnesses (such as asthma), heart disease, cancer, and other serious long-term conditions.

The legal implications of poor air quality in your workplace or place of business are becoming a critical issue for facility managers, business managers, employers, engineers and HVAC (heating, ventilation, and air conditioning) companies.
If want to know more about our air analysis and testing services?
Aims Tec Air Quality Laboratory has an extensive Workplace Air Analysis and Indoor Air Testing services to test for all common pollutants. We use a vigorous science based method with a focus on delivering practical solutions, legally defensible strategies and easy-to-understand reports. In case of any further assistance please feel free to contact with us either on email or Call.
---