---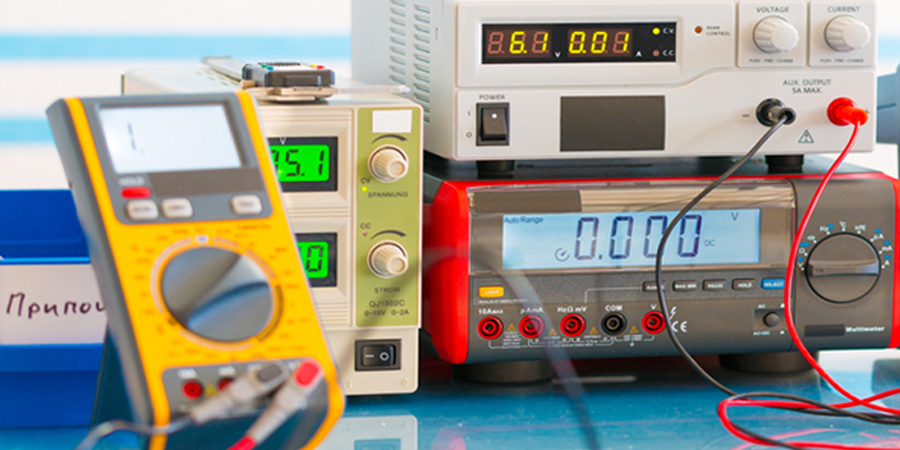 ---
Aims Tec Calibration Services
Aims Tec Calibration Laboratory is a most diverse calibration and repair lab. We offer electronic, mechanical and dimensional calibrations for clients across a variety of industries. Our environmentally controlled lab are staffed by very skilled technicians, so we can offer a fast turnaround on most jobs. Laboratory and Onsite service both are available.
Laboratory Calibration Services
When looking for calibration laboratory services, you want one state-of-the-art laboratory that can help you meet all your business requirements. That's just what Aims Tec Calibration Laboratory delivers.

Our focus and commitment to excellence have made us the largest calibration and repair laboratory.
Our trained technicians can:
Calibrate and repair instruments ranging from the simplest meter to the most complex multifunction calibrator.
Precisely measure flow, force, torque, weight, pressure and temperature.
Calibrate almost any electronic, mechanical or dimensional instrument (including all types of precision dimensional standards, gages and hand tools).
Our primary standards laboratory has the resources you need for the traceability of your lab standards.
Our electronic, mechanical and dimensional laboratories are environmentally controlled, ensuring the correct atmosphere for the precise measurements your instruments require.
Our laboratory facility is providing services as per guidelines of ISO/IEC 17025:2005.
On Site Calibration services
Our coordinators handle all aspects of onsite calibration services, from scheduling to document delivery. They will also assign the appropriate field service calibration technicians and answer all of your instrument-related questions.
High-quality onsite calibration services from Aims Tec are:
Eliminate instrument downtime and the need for spares.
Minimize interruptions to your manufacturing process.
Ensure you'll have no questions about where your instruments are or when they will be returned.
Allow you to schedule all your calibration services at once or periodically throughout the year.
Eliminate shipping costs and delays.
All the Calibration Capabilities You Need
Moreover our onsite calibration competences include:
Electronic
Mechanical
Dimensional
RF electronics
Temperature and chamber profiling
Pressure/vacuum
Force/torque
Surface plates
Optical comparators
Centrifuges
Balances/scales
Incubators
Hardness testers
Rectifiers
Spectrophotometers
Fume hoods
ESD stations
Autoclaves
Fiber optics
Room temperature mapping
Preventive maintenance
Accessibility & Assurance
At Aims Tec, we offer the ultimate in convenience so you can concentrate on your many other responsibilities.
Count on us for:
Fast turnaround on most calibration laboratory services

Instrument pickup and delivery

Email notification when instruments are due for calibration

Furthermore, we give you the confidence that the measurements we take are accurate. We constantly update and expand our electronic, mechanical and dimensional calibration capabilities by listening to your business requirements, committing financial resources to new instruments and dedicating many hours to extensive employee training.

Keeping up-to-date with instrumentation and techniques is crucial to our success – and your satisfaction. In addition, our high-quality calibration laboratory services include documentation to satisfy your industry and regulatory or audit requirements.
Our Indemnity
We understand how important your test equipment and good measurement are to the quality of your service or product. If you are not completely satisfied with an Aims Tec calibration, we will recalibrate the unit to make sure it meets specifications. Simply contact our Customer Service Department with your concerns, and we will take care of them immediately.
Don't see the type of calibration you need? We still might be able to do it. Contact us today to learn about our full range of onsite calibration services.
Specializes in on-site calibration and certification of virtually all types of electrical test equipment including circuit breaker testers, protective relay test sets, insulation testers, high voltage test sets, low resistance ohmmeters, etc.
On-site calibration of high current ammeters, such as used in primary injection circuit breaker test sets.
Onsite Visit facility
To set up an onsite visit, please follow these steps:
Send us a list of instruments to be calibrated and a PO number.Your documentation is required to ensure you obtain the correct service.
Schedule an onsite calibration technician to visit your company. Call our coordinators at company contact number to make arrangements. You can select the combination of availability and technical expertise that works best for you.
Prepare for the visit. Coordinate the timing of the visit with your instrument users and schedule workspace for use on the appointed days. Also, make security arrangements and stage the instruments for calibration (including shutdown and/or breakdown). Our calibration technicians will need a clean, well-lit area with 110V AC electrical power and stable temperature conditions.
Please note: Access to instruments should be arranged with the instrument users, including any lockout/tag out requirements. Also, be sure to designate a point person to supply the instruments to the technicians for calibration.

Are you sure your instruments are taking accurate measurements and can stand up to any inspectional or auditing process?
With Aims Tec, you will be..

Contact us today to learn more - See more at: Aims Tech
---