---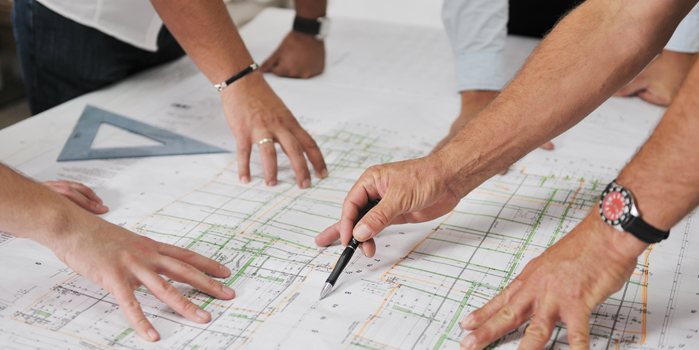 ---
Aims Tec Engineering Design and Consulting Services
Aims Tec Pvt Ltd is committed to developing engineering solutions to meet our Clients' most complex requirements. Engineering disciplines include: civil, electrical, mechanical, piping and structural engineering; as well as advanced specialties such as simulation, enterprise integration, processes and interactive modeling.

We offers a wide array of architectural, engineering, construction and real estate development services through our national network of specialized companies. Our successful track record ensures that we will provide the most suitable solution for our valued customers. Brief detail as follow:
Consulting:
Strategic consultation for planning, scheduling and site selection to maximize your business efficiency.
Architecture:
Experienced architects and designers of industrial and commercial facilities provided by state licensed professionals.
Engineering:
Building, mechanical and structural engineering including process mechanical installation support provided by state licensed professionals.
General Contracting:
Integrated construction services for factories, warehouses, offices, condominiums, hotels and interior space.
Design-Build:
One-point solution, which is an efficient and cost-effective method, highly suitable for manufacturing facilities.
Our mechanical construction competences include:
Building Automation Systems
Chillers
Fabrication / Prefabrication
Commercial Fire Protection Services
Industrial Electrical Services
HVAC
Customized Duct Work
Industrial & Process Piping
Plumbing
Refrigeration
Sheet Metal
Testing, Adjusting & Balancing
We provides expert advice on the design of electrical systems to help ensure constructability and maintainability.

As well, we install AC/DC power systems, alternative power solutions, intelligent highway systems, building plant and lighting, cable trays, explosion-proof systems, supervisory control and data acquisition (SCADA) systems, and more.

Our electrical construction competences include:
Complete Electrical Distribution Systems
Customized Preventive Maintenance Programs
Commercial Electrical Design Services
Fire Alarm & Detection Equipment
High- & Low-Voltage Services
Life Safety Systems
Design-Build
Industrial Electrical Services
Panel Fabrication
Solar Installation
Voice & Data Communications Systems
Emergency Power/Uninterrupted Power Supply (UPS)/Generators
We also integrate systems and strategies to fully protect your business. And we can include fire protection as part of our commercial construction services, industrial electrical services, and commercial mechanical construction services.

Our commercial fire protection facilities include:
Equipment Inspection
Service & Maintenance
Retrofit & Remodeling
Fire Sprinklers/Extinguishers
Fire Alarm & Detection
Fixed Suppression Systems
Backflow Prevention
Foam Systems
Emergency Back-up Power & Lighting
Aims Tec also provides comprehensive construction management consulting services that provide the best results for your project. Our experts possess decades of engineering and construction experience and apply this knowledge to the everyday challenges that owners, contractors, engineers, and architects face throughout the construction process. Depending on your specific project needs and requirements, Aims Tec provides the following construction consulting services:

Aims Tec advisory helps clients manage strategic, financial, operational, technological, and regulatory risk to maximize enterprise value, while our experience in mergers and acquisitions, fraud, litigation, and reorganizations helps clients emerge stronger and more resilient.
---